---
Lavazza's "The New Humanity" calendar has been launched and shows visions of a new way for humanity.
If you've been reading the news lately (and by that I mean the last few months), you could really loose hope.
Disasters, terror, coronavirus, the list seems endless.
And I realize, every time I think of it: the world has not been in this state since yesterday. Since the beginning of the 21st century, since digitalization, we have to fight against an ever faster reality. Capitalism does not seem to be the solution for a peaceful coexistence, for a happy humanity, and we are developing too slowly to cope with the speed that our mobile phones and computers claim.
"to make this life a wonderful adventure"
But what is the solution? A return to nature? Or a fusion of nature and urban space in a respectful way?
The New Humanity – what can a new humanity look like?
Lavazza's values are reflected in its search for these answers and in its 2021 calendar – art, culture and social problems. Where can we start, where can we pick up these problems, make a difference?
In the calendar, some of the most fascinating photographers and artists in the world contribute their vision of New Humanity.
They are visions of closeness to nature, technology and optimism, but also of vulnerability and being human, shown in photographs by David LaChapelle, Martha Cooper, Charlie Davoli, Carolyn Drake, Martin Schoeller, Joey Lawrence, Denis Rouvre, Steve McCurry, Ami Vitale, Eugenio Recuenco, Toilet Paper (artist duo), Christy Lee Rogers and Simone Bramante.
Also participating in the calendar are 6 Ambassadors who also share their visions of the future with us, including one of my great role models – Patti Smith. The poet, author, artist and freedom fighter has been moving the world for many years with her unique view of reality and her way of reproducing things in an unembellished way, of digging deeper and standing up for what is right, while always remaining human and real.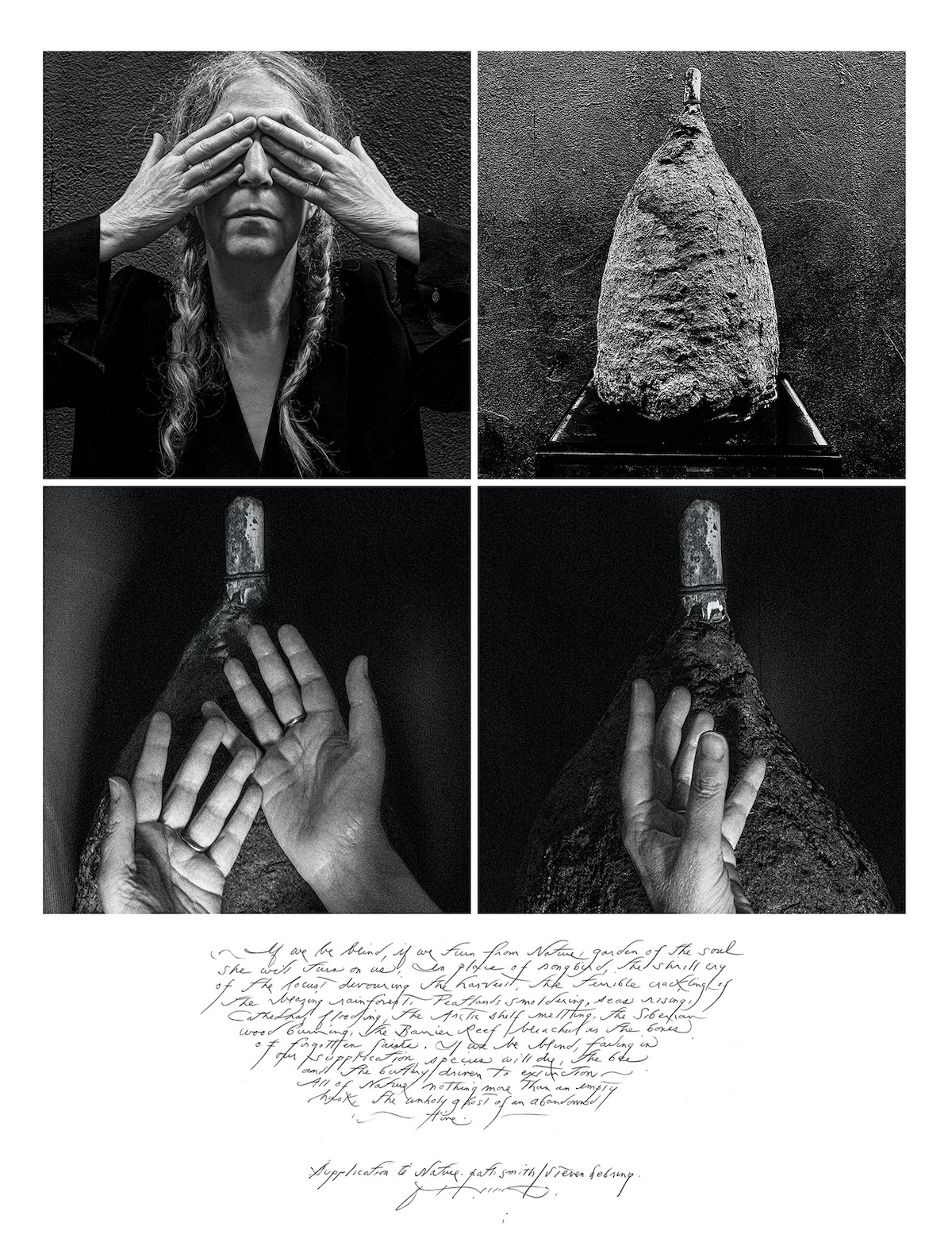 "If we be blind, if we turn away from Nature, garden of the soul, She will turn on us."
– Patti Smith
Joey Lawrence shows with a photo of the Kael ceremony of the Bodo Me'en tribe in southern Ethiopia that true wealth may lie elsewhere (here the men measure their stomachs to determine who has most to eat, they are almost unaffected by the pandemic because they live a completely different culture while our markets collapse) …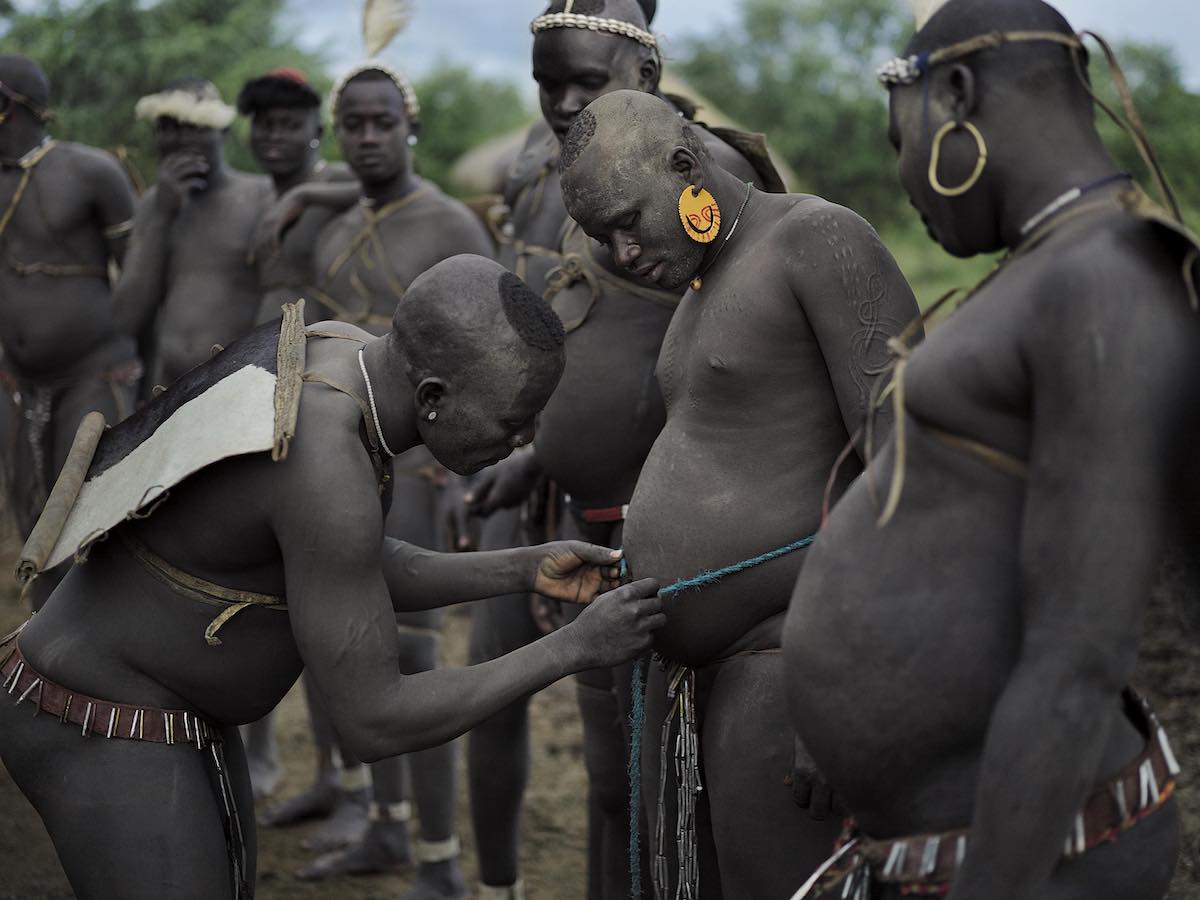 … and Simone Bramante photographs the 3 Graces of our time in the field: self-perception, knowledge, love.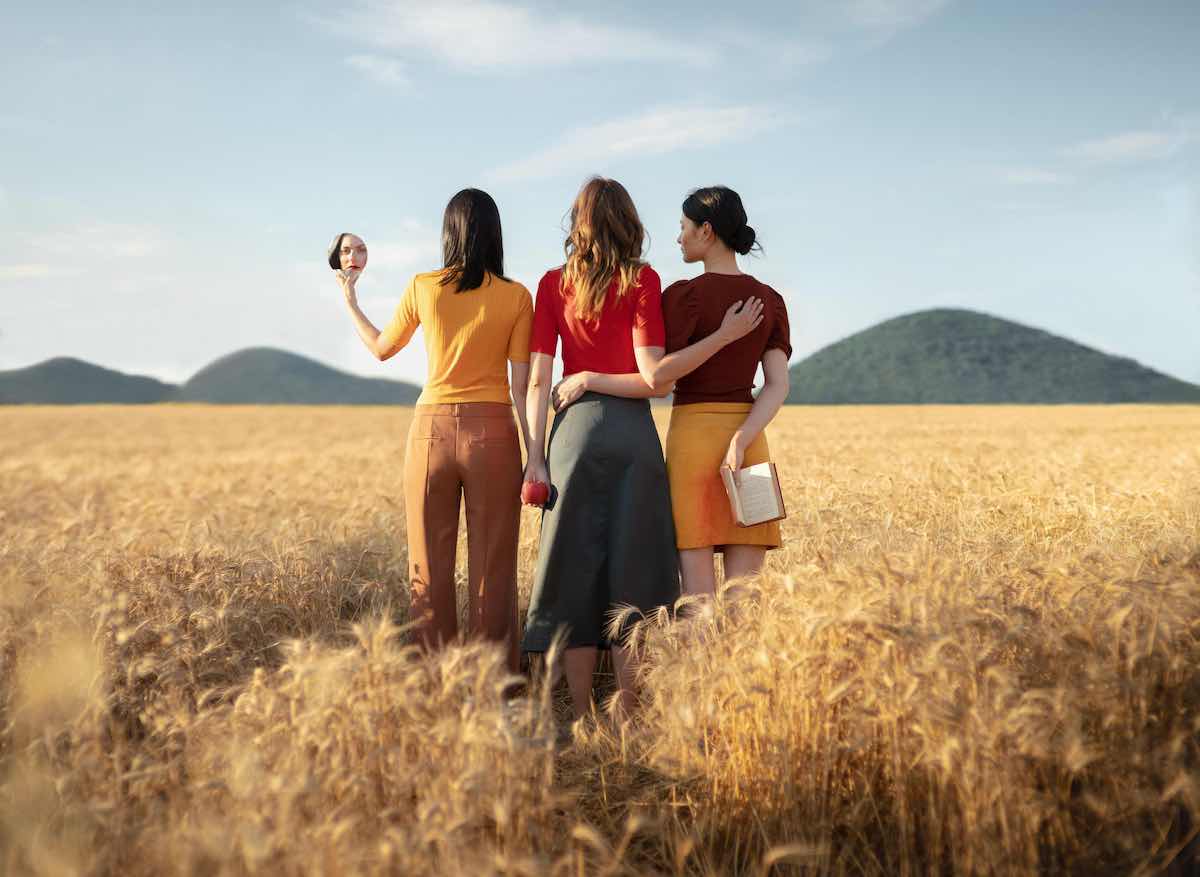 They are visions of a future that is uncertain, but yet everyone seems to know deep inside themselves in which direction it must go. The works of the photographers, almost all of them, combine nature and mankind in a symbiosis that does not yet exist in this form.
How can we look ahead with all these problems?
This is also the case with the architect, inventor and MIT professor Carlo Ratti, whom I had the pleasure of interviewing recently. When I asked him whether and how one can be and remain optimistic, he told me: "You know, I like Karl Popper's view, he said optimism is a duty. And why is it a duty? Because being optimistic helps you imagine and define the future you want to live.
The future, said Karl Popper, is not set in stone, the future is something we will all shape together. When you think about it like that, optimism is a duty. If you believe that it is in our hands to shape the future, it is even a practice."
After I also mentioned the terrorist attack in Vienna, he also says something very nice: "What just happened in Vienna is very worrying, but we can try to repair our cities. Make them more inclusive, reduce segregation."
Ratti also brings up the subject of materialism and says that we need to consume less, maybe buy more digital goods.
The architect and professor works on huge projects that combine urban space and nature, making them something especially worth living in. As a project for The New Humanity, he presents "VITAE", a building complex overgrown with vines and partially accessible to the public.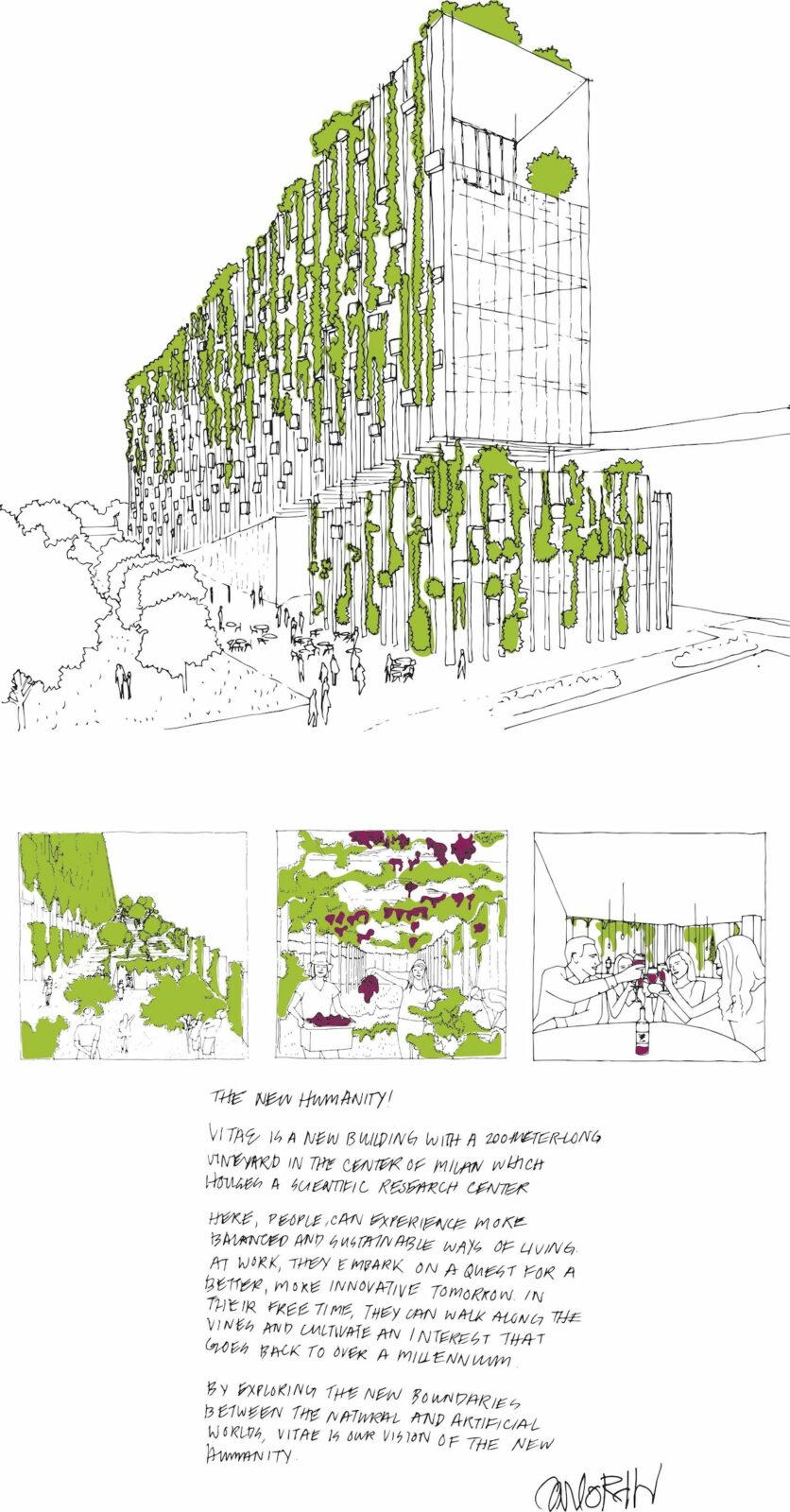 He says cities must experiment much more, not wage war against cars, but create new, better alternatives.
Today, for example, 5-seaters are usually driven by only one person! And I also wonder why not everyone who lives in a big city now simply owns a minicar with 2 seats instead of an SUV? Imagine how much the parking and exhaust problems could be simplified and reduced.
But the future will point us in this direction, because it is the only sensible way, I am sure.
Let's take the right turn – for mankind
In this way, Lavazza, who have always had a special relationship with their artists, steers the discourse in a direction that is absolutely necessary. It is imperative that they have long since been led on a much larger level. The time has come.
It is the time for real innovation, for more honesty in politics and work towards peace with nature. Our values must change for this – and it is possible. Humanity is not where it is now for nothing. It is more adaptable than any other species in the world.
We have to redesign ourselves.
These here are our ideas, the visions of a New Humanity.
At calendar.lavazza.com you can see all the backgrounds and behind the scenes of each photo shoot for the calendar. It's worth taking a look inside. Behind every photo there are so many thoughts!
---
In collaboration with Lavazza